SolidWorks provides a tool for easily adding custom properties to multiple parts and assembly files efficiently called the Property Tab Builder. This tech tip will cover using the SolidWorks Property Tab Builder to add the "Material" custom property to all of the components in our main assembly file.
To start SolidWorks Property Tab Builder go to Start, All Programs, SolidWorks (Version), SolidWorks Tools, Property Tab Builder.
To add the Custom Property drag a textbox from the left pane into the Groupbox in the center pane.  This will add the blank property and the right pane will display the Control Attributes for the custom property you are adding.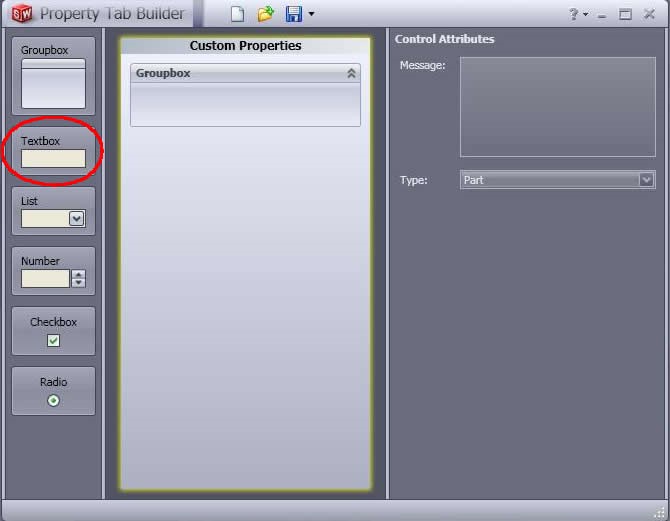 Update the Control Attributes for the custom property to be added, we are using the SolidWorks property "Material" for this tech tip. The values set for Material are displayed below.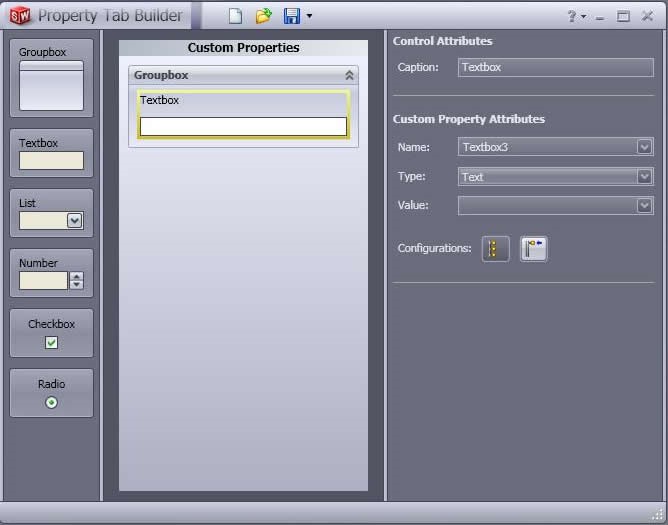 Next save the custom property file into your templates folder. The builder should default to the correct location; to verify this you can check the Folder Locations for Custom Property Files from within SolidWorks in the Options dialog.
To add your property open the main assembly file in SolidWorks. In the tree select all of the components that you wish to add the custom property to as shown below.

Pick the Custom Properties tab in the task pane.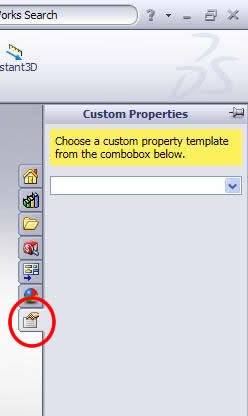 Here you will choose the custom property file we saved earlier from the drop down menu.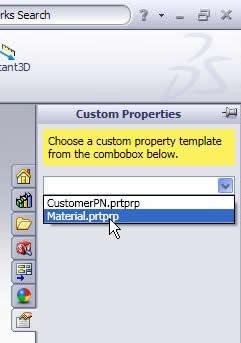 Once you have chosen the custom property template for SolidWorks to apply it will verify the components that you are adding the property to and allow you to update the value used for the custom property.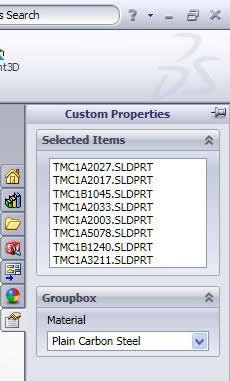 Save your assembly and all part files and you are finished. The custom property (Material in this instance) has been added to all of the components chosen).