One of the primary advantages to using any PDM system is document control. In any CAD department it is critical to provide production with the correct revision of a drawing to prevent issues. An option in SolidWorks Workgroup PDM that can help any CAD Manager or User with this is the ability to automatically create PDF files of the drawings during the check in.
To Enable this setting launch the SolidWorks PDM Vault Administration Tool. On the first tab Vault Settings check the option Create PDF files in the Vault on normal check in of SOLIDWORKS drawings as shown in the screen shot below.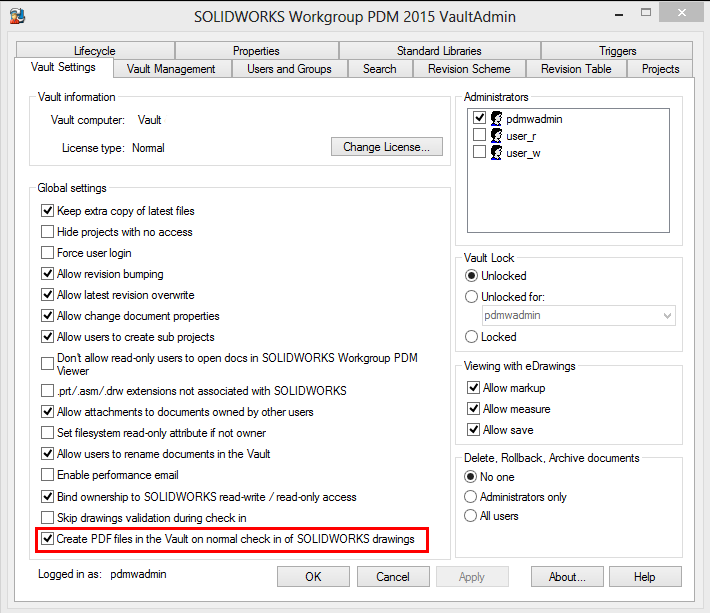 Setting in SolidWorks Workgroup PDM
With this setting anytime a user right clicks on a drawing file in the vault there will be an option to View Document as PDF. This PDF file of the SolidWorks drawing is overwritten every time a user checks in the drawing to the vault, so it will always be the most recent version.